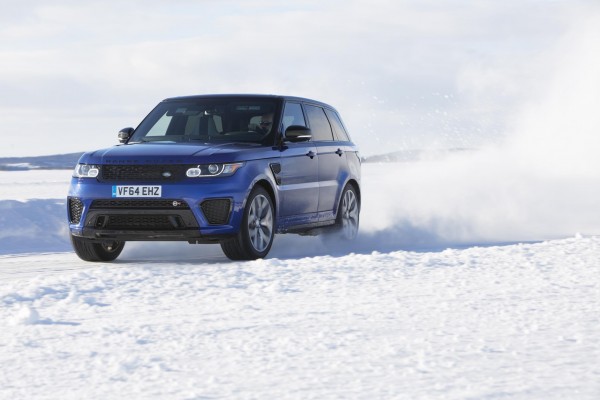 Land Rover Ambassador and polar explorer, Ben Saunders, swapped his snowshoes for winter tyres to put the Range Rover Sport SVR through its paces at a unique yet familiar test track near the Arctic Circle.
A new film released by Land Rover charts the world famous adventurer's journey from ice driving novice to experienced veteran in Arjeplog, Sweden, on a full-scale replica of the Silverstone Grand Prix Circuit carved in the snow on Lake Udjaur.
With instruction from Land Rover Experience instructor and former rally champion, Finland's Minna Sillankorva, Ben tackles the unique challenge of driving on ice behind the wheel of Land Rover's performance flagship, the 550PS Range Rover Sport, complete with its thrilling V8 soundtrack.
Range Rover Sport SVR is the fastest and most powerful Land Rover to date, capable of accelerating from 0-60mph in just 4.5 seconds. It is the first model to wear the SVR designation which will be adopted by future Land Rover and Jaguar high performance models.
Ben Saunders, who has led expeditions to both the North and South Poles, said: "Obviously, I had an amazing day. It was my first time driving on ice and the most fun I've had on four-wheels. The performance of the Range Rover Sport SVR is simply breathtaking and its poise in the corners was astounding given the slippery conditions."
You can see the video of Ben putting the Range Rover Sport SVR through the course here: https://www.youtube.com/watch?v=hNz6l6F0jZU&feature=youtu.be.